2019 Holiday Party
Thirty members had a wonderful time at the Isles Yacht Club Holiday Brunch on 12/8/19. We had a great time with the Holiday Gift Exchange. Popular "take away" items were garden globes, chocolate and red wine. We also had an election of officers. Our new president is Joanne MacPeek. Other elected officers are Ginny Dooley, 1st Vice President, Maureen Butt, 2nd Vice President, Richard Copeland, Treasurer and Sue Masters, Secretary.
Brazil Themed Lunch at Home of Sue Linehan October 2018
Holiday Party at Ises Yacht Club 2017
25TH ANNIVERSARY Friendship Force Southwest Florida November 2016
Holiday Brunch at Colonial Country Club December 13, 2015
These are pictures from the All Florida Conference that our club hosted on 10/10/15 at Whiskey Creek Clubhouse in Fort Myers. What a wonderful conference! Sixty-four participants from all the Florida Clubs attended with 26 of our own members. Outgoing Friendship Force President, Joy DiBenedetto, gave the keynote address and Allison Lindsey, Educational Project Coordinator, showed an amazing exchange presentation that was given at the recent Vancouver World Conference. We also met and heard from our new regional representative, Judi Stratton. We attended breakout sessions in focus groups, shared ideas and there was even time for a Q&A Session with Friendship Force leaders. Thanks to all our dedicated club members who attended and supported us on this wonderful day!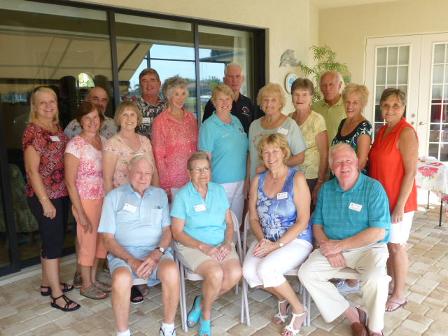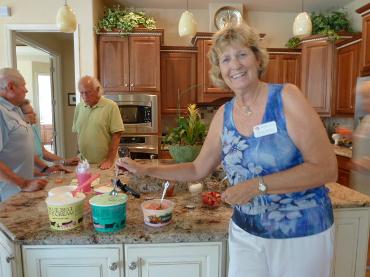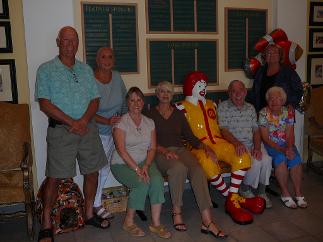 Summer Volunteers for Betty Myers Ronald McDonald House Project - Marilyn K., Ken T., Cheryle P,Ida A, Phyllis B. & Lou R.
Birthday Party for Marilyn Kloosterman. Dec. 2013